POS implementation
Loupe's Comprehensive & Efficient program unique to Shopify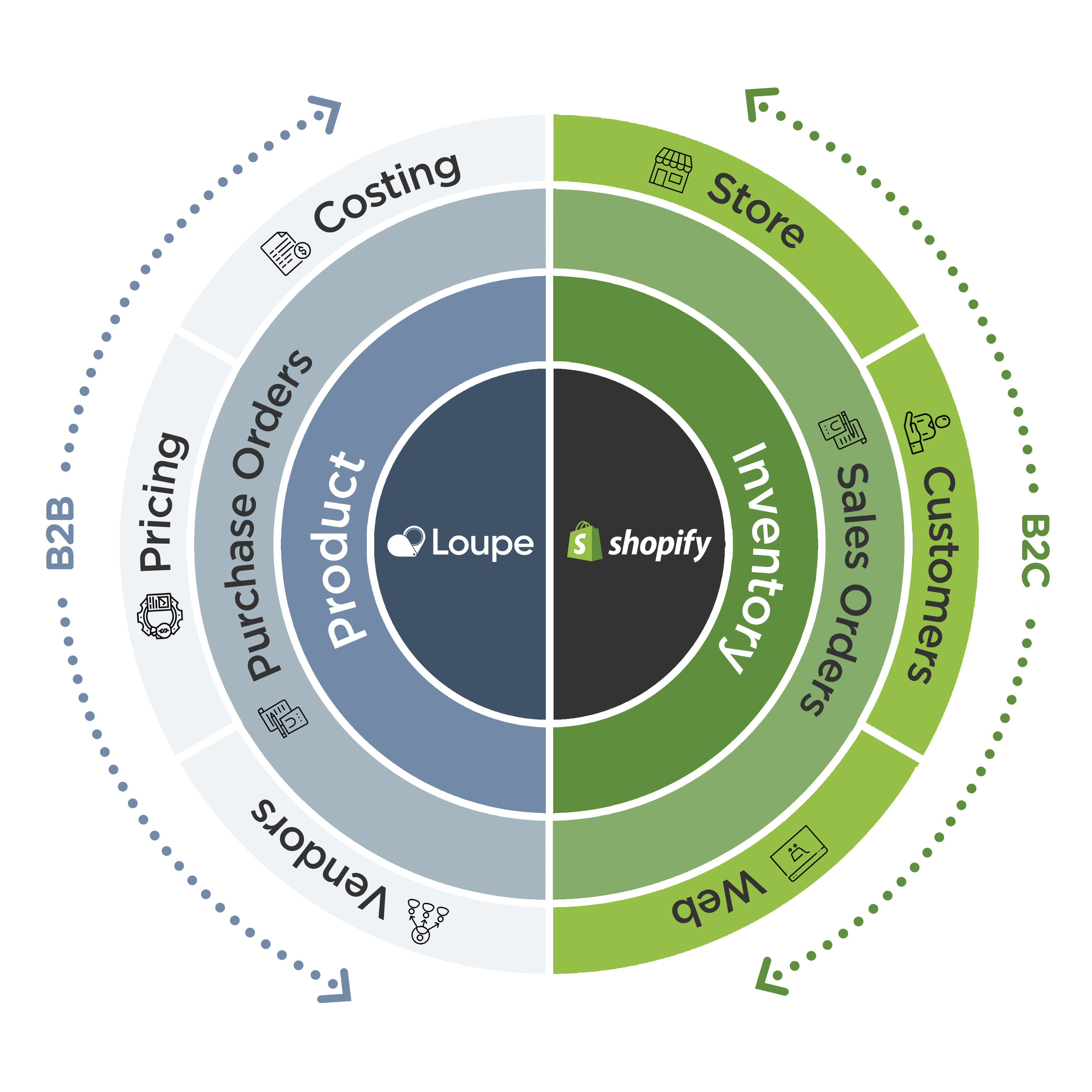 The single biggest blocker to POS migration is ineffective or sub-standard data migration services.
At Loupe we believe in better. We believe new technology providers prove their worth by the quality of their welcome service.
Our Principles
For every customer we migrate, we guarantee:
100% customer migration
100% sales history migration
100% current active SKU migration
100% clean data upon launch
This is our commitment to you.
Data migration
Considering changing your Point of Sale system can be daunting. That's why Loupe provide a red-carpet migration service that will make the transition effortless for you:


Retain your most valuable asset: your data

Customer Lifetime value preserved after migration

Purchase history preserved after migration

Returns history preserved after migration

All inventory preserved after migration
This service is available for a one-off fee of between $3,000-5,000 depending on your current POS provider and the size of your data set. We are so confident that you will be happy with the outcome of your new hybrid POS that we offer this service on a no-win-no-fee basis.



How does the process work?

Not all companies can benefit from our service yet. If your business is outside the US, Canada, Australia or the UK we may not be able to enroll you. If we do not yet support migration from your current POS provider we may not be able to enroll you. If you are enrolled successfully here is what you can expect:
Establish Success Criteria:
your Customer Success Manager will work with you to define the success criteria for the pilot. This helps us both establish a clear agreement on the definition of success, ensuring no difficult conversations if you decide not to proceed past the pilot.
Data extraction:
we need your current POS data to begin the migration:
SKU list
Go forward SKUs
Non-go forward SKUs
Inventory list
Vendor list
Historic sales transactions
Historic returns transactions
Customer list
Data Preparation:
We will work for a period of weeks to prepare your data. This will involve some back and forth as we need your input on certain areas like returns handling and SKU identification
We will require you to introduce us via email to any of your vendors who do not already use our system
Data Load
We will automatically load all of your historic data to Shopify to ensure when you switch-on on day 1 everything looks just as you would expect
Pilot
Once we have your data loaded our team will book in a date for your retail week pilot
This will involve a full retail week cycle where you keep both your old system and your new Loupe-Shopify system running in parallel
This involves ringing every sale, every return, every repair twice for the duration of the pilot
We will be with you every step of the way, in your store, by your side
Decision time

At the end of the retail week pilot you have a straight choice:
You can proceed with Loupe-Shopify and turn off your old system
You can turn off Loupe-Shopify and proceed with your old system
Should the pilot not meet the mutually agreed success criteria then you can choose to return to your old system and we will reimburse your implementation fee in full, no questions asked.
What does the support look like after the pilot?
Our dedicated team of Customer Success Managers are deeply trained in jewelry and are on hand during US and UK business hours for any support you may require with the main Loupe application or the Loupe extension in Shopify, or the Shopify POS itself. We may not be able to help immediately, but we will always come back to you with an answer, and you will be prompted automatically by our system to rate each and every interaction with us to help us improve our service to you. We are by your side, period.
More About Shopify Point of Sale
Like most independent jewelers, e-commerce most likely represents a small part of your sales, and so even though the majority of independents now run Shopify for your website, few will be aware that since 2019 the company has also offered a POS solution for physical stores. The first iteration of the solution, whilst promising, needed a few creases ironing out. Today, 4 years after launch, the solution is rapidly gaining market share - in every other vertical except jewelry. When we spoke to Shopify's sales team, the reasons became clear:
"In most other verticals, we are migrating companies from competitor cloud POS solutions where we have automatic migrations available for them. In jewelry however, the legacy POS solutions are so old that they require manual data migrations, and this is not something we are set up to do"
This is where Loupe comes in. As part of our normal onboarding for any retailer, we work with your vendors to ensure you have 100% of your SKU base loaded ahead of launch on Loupe. In order to do this we have a dedicated, experienced team of data migration analysts who - we realized - could unblock this problem for independent jewelers & Shopify. It all speaks to our vision of modernizing the technology landscape for our customers, so technology is working for them not against them.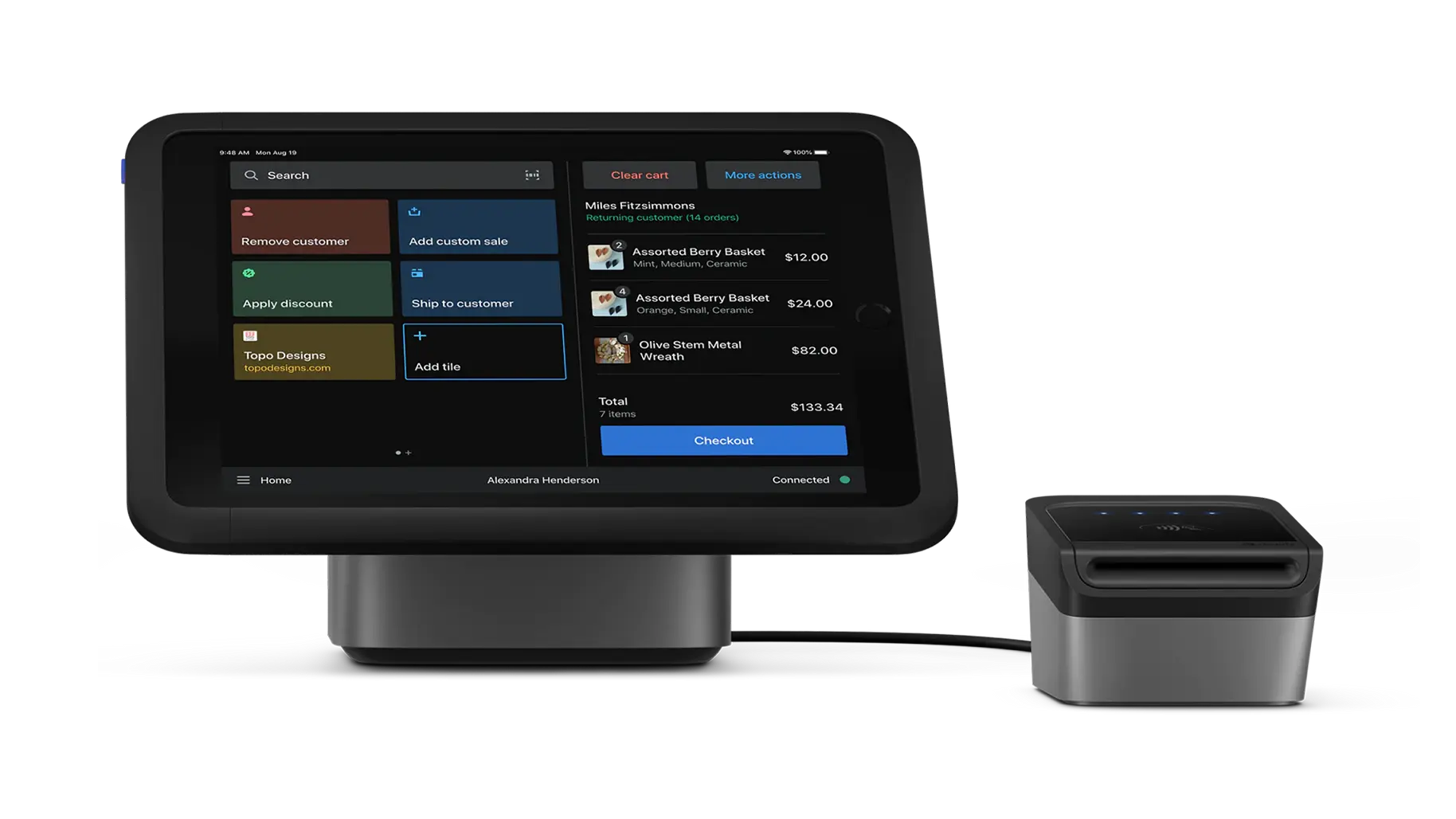 For discerning retailers in the USA with larger shop floors, there is also a hand-held device that allows your representatives to close sales right next to the case, without the need to walk the customer over to the desk: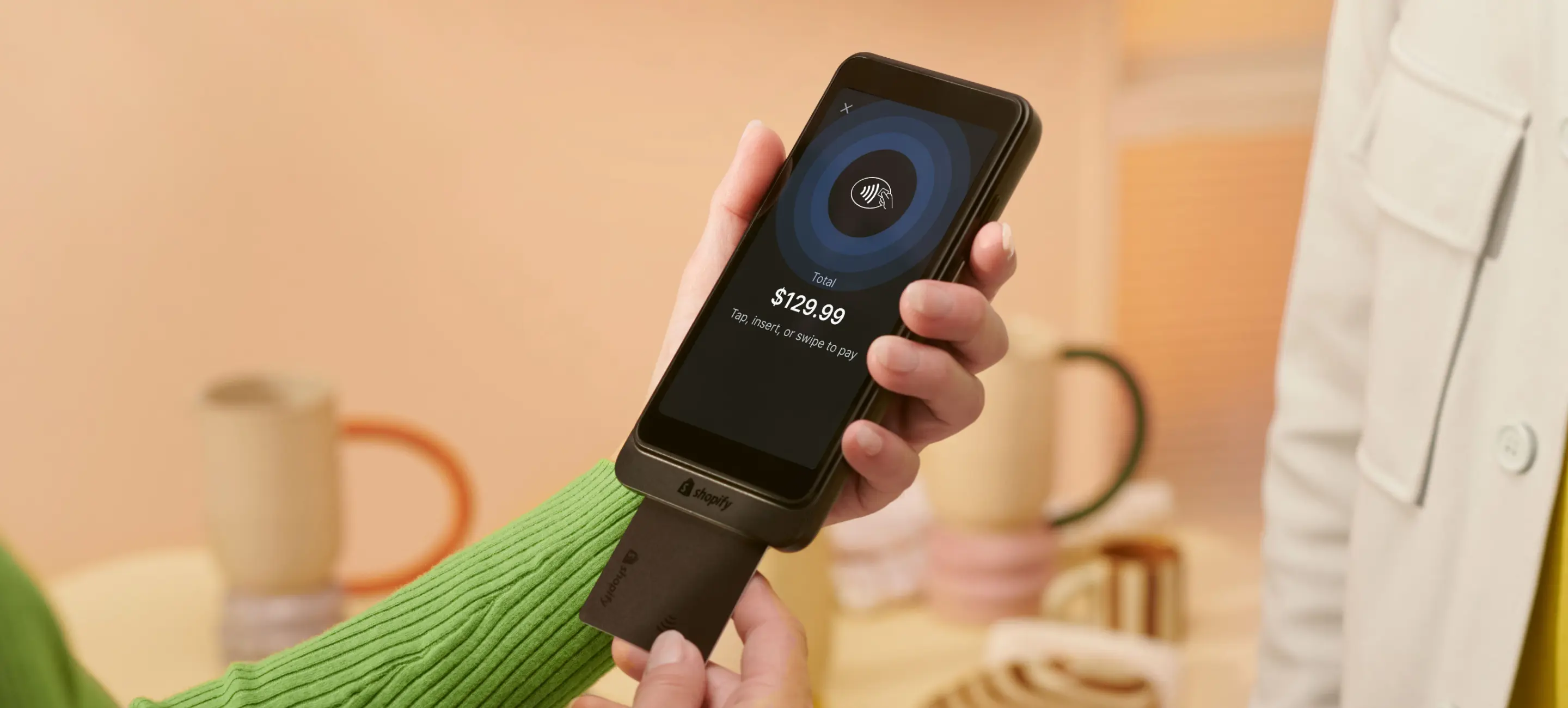 The regular Shopify administration panel will continue to be your back-office administration interface, except now it will serve that function not only for your website, but for your entire store business as well: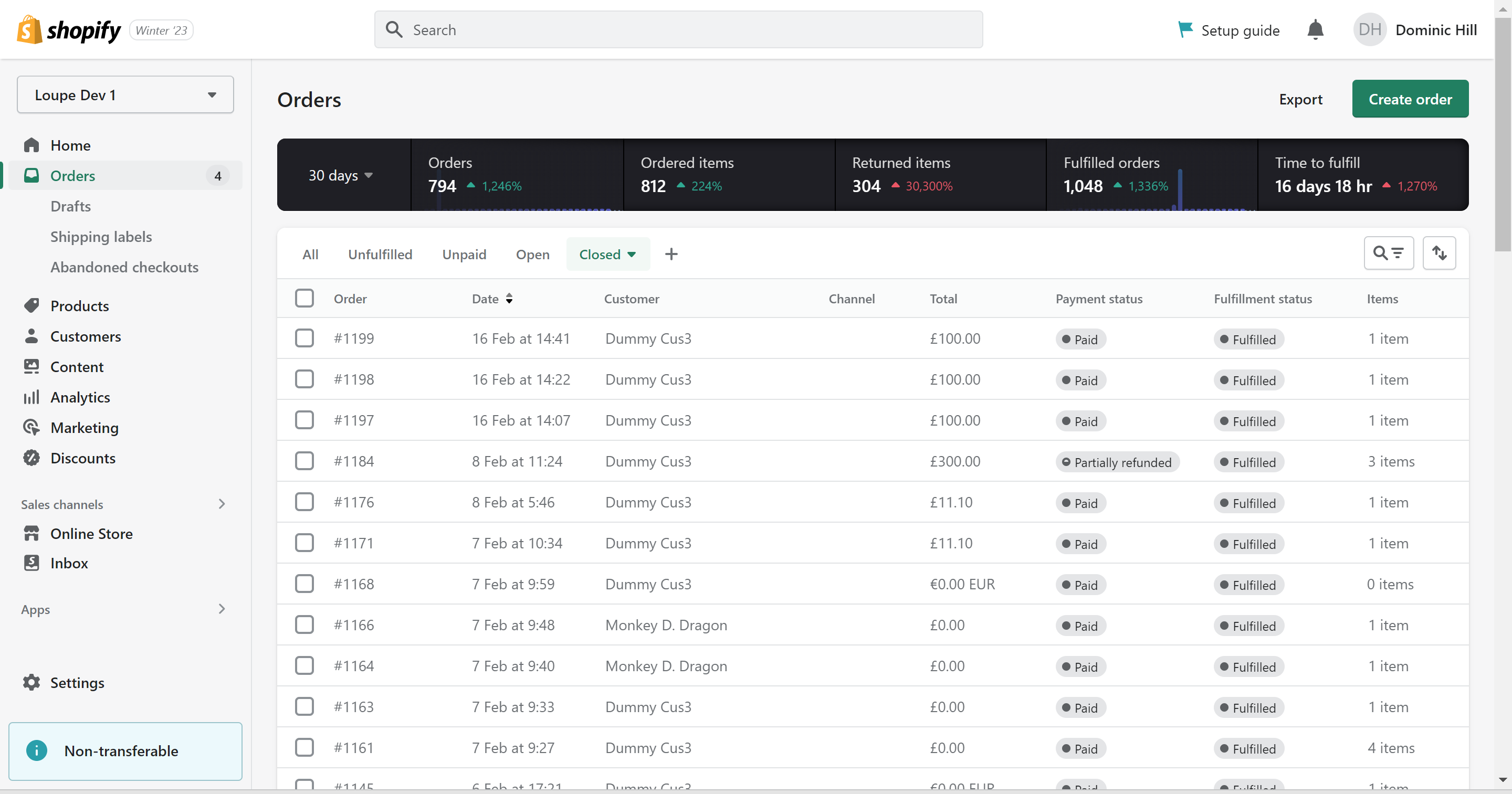 The POS application itself is distinct from the back-office administration interface and is optimized for touch-screen devices such as iPad or Android tablets. Here is a short video from Shopify to give you a brief introduction to the POS application:
Loupe is a Shopify Plus partner. We will manage your integration end-to-end and be at your side for the duration fo your tenure as a Shopify POS customer.