Advantage Retailer
Discover 10x clarity
Drive profit with better buying decisions
The value you receive is clarity, the tool you use to gain it is Loupe. Transparency driving visibility, partnership driving profitability for retailer & vendor.
The first tool designed for jewelry merchants
Centralise Merchant Operations
One single source of truth for your assortment and merchandising hierarchy, shared in real-time by all your buyers, merchants & sourcing colleagues.
Configure, visualize and roll-up complex buys across multiple vendors.
Discover products from the world's premium vendors with our advanced search function, compare against your assortment.
This is a new visual interface for merchants that speaks their language as luxury professionals.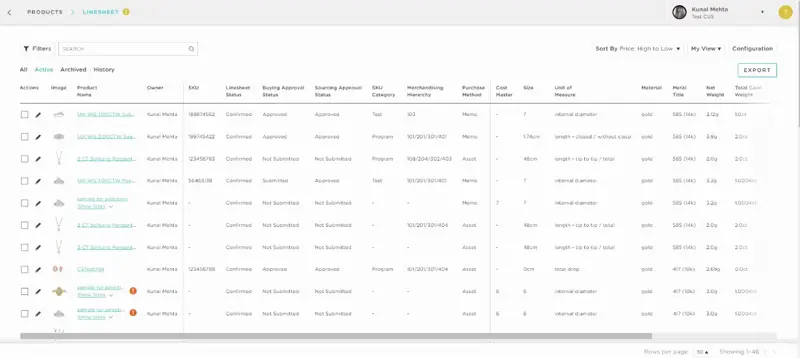 Better products to market, faster
From brand-new ideas to modifications & resourcing, all the key workflows for your work-day now in the same place as your assortment, interact directly with vendors on images.
From ideation to SKU creation, streamline communication with your vendors and track all product development history to ensure accuracy and accountability through unlimited iterations.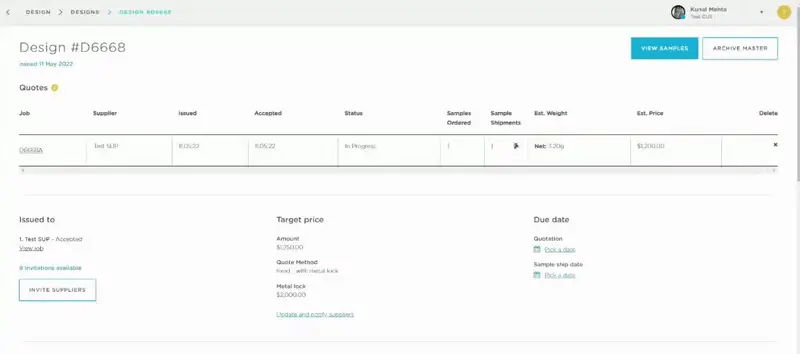 Standardize your Costs
Standardize your costs to better visualize and manage your profit margins.
Choose between standardized component across your entire supply chain vs unique agreements by vendor partner.
Pre-agree costs for diamonds, gemstones, pearls.
Pre-agree metal locks, loss rates and fixing allowances.
Sophisticated duty handling to allow for on-shore centre-stone mounting.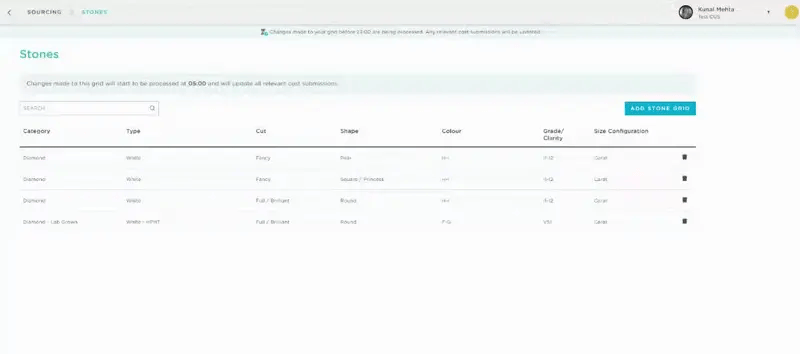 Gain Transparency
Gain transparency into true vendor margin on every SKU to empower your negotiations.
Track version history and compare to your current version so you always stay in control.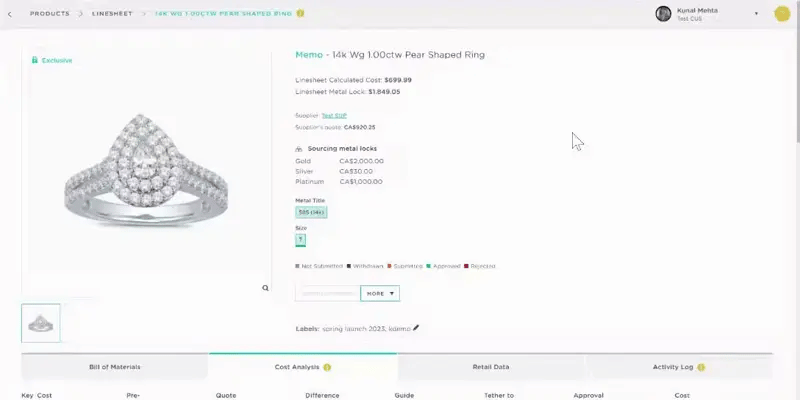 Adjust with Agility
Ensure your prices stay in line with market fluctuations in precious metals and precious stones.
Update component costs across your entire assortment in one click - for example diamond PPCs.
Surgically exclude products across your SKU assortment where you have special terms - for example one-time buys and close-outs.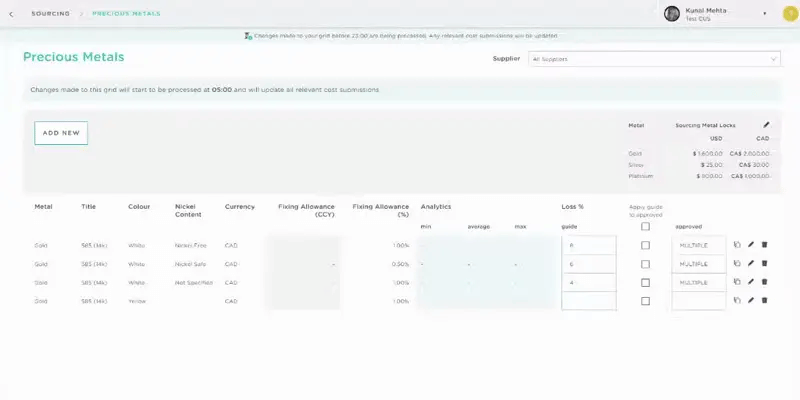 Introducing Machine Assisted Buying
Seeing is believing. Tell the system what you are looking for and let it do the heavy-lifting for you.
Predictive intelligence to support buyers at key decision junctions in the buying process reduce costly errors and accelerate learning cycles.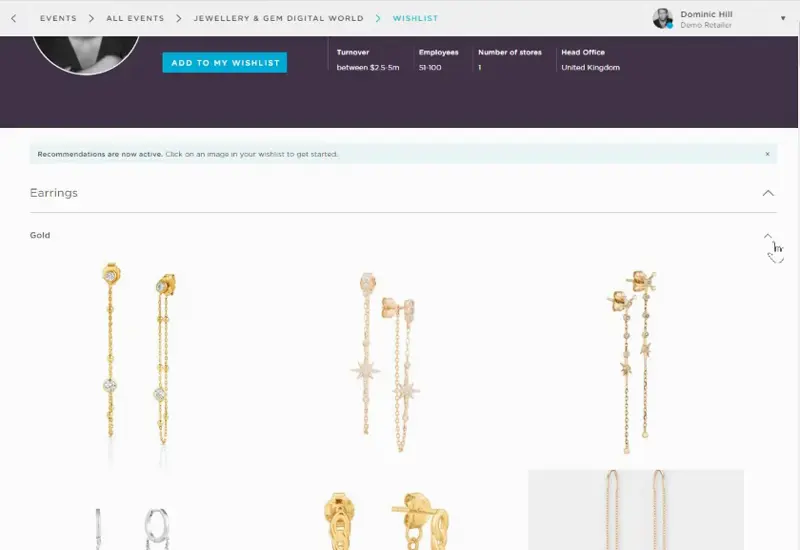 Focus Where it Matters
Our custom dashboards built around your business enable merchant & sourcing leaders to operate value-based vendor scorecards & rankings.
Our goal for our clients is to empower an annual conversation where the true value of the partner is surfaced:
How does this vendor rank on NPD conversion ratio comparative to others?
Yes this vendor is cheap, but we are experiencing regular problems in QC
Is this vendor's inventory turn in our top quartile?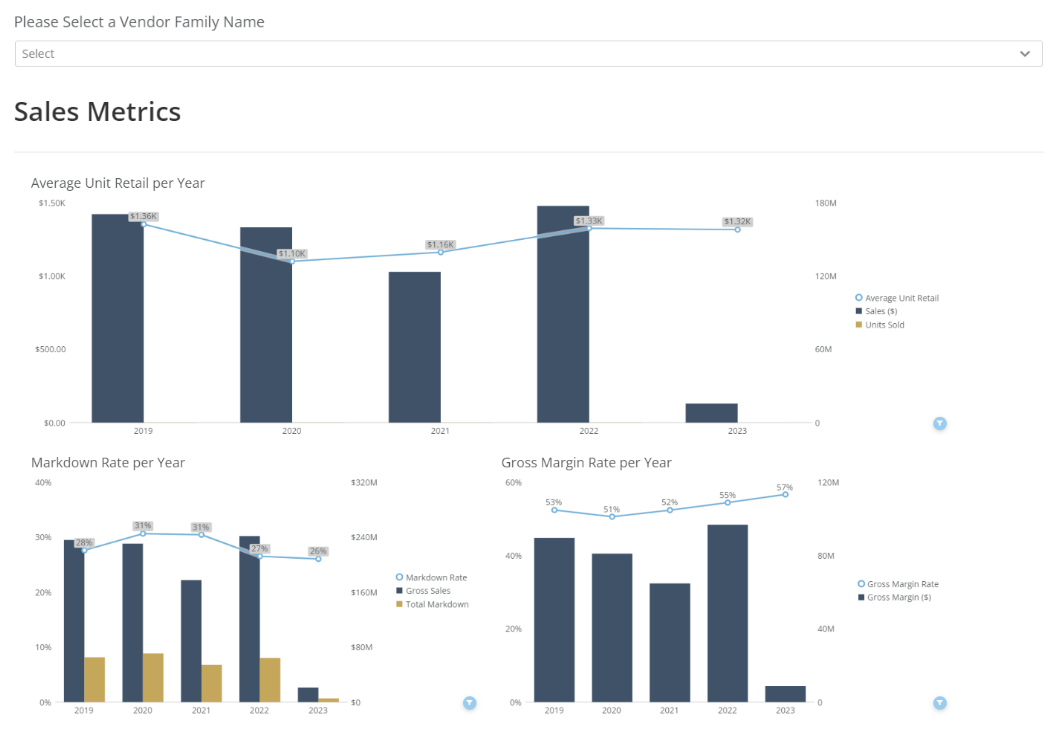 Discover 10x clarity today
Join the community of retailers around the world pioneering the future of sourcing in the precious world